Believe Acoustic
School Boy Records
★★½
Lock up your daughters. The young prince of pop is back, and he brought his acoustic guitar.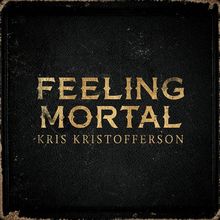 "Believe Acoustic" is exactly what the title suggests: an unplugged version of Justin Bieber's last album, "Believe," with acoustic guitars replacing the synthesizers. Apart from a few bonus tracks at the end of the disc, Mr. Bieber plays by the rules, sticking to a simple combination of strummed guitar and acrobatic vocals. It's like a campfire serenade, with less "Kumbaya" and more lyrics about eating fondue with your girlfriend. The whole thing is being billed as a return to his roots, a nod to Mr. Bieber's early days on YouTube, where he would perform his own stripped-down versions of popular R&B songs to whoever happened to be watching.
"Believe Acoustic" is also a way of squeezing extra cash out of material that already has been released, and only a few of these retooled arrangements shine any new light on the originals. The guitar playing is fine, but most of the fancy fretwork is done by studio musicians, and songs like "Boyfriend" — hollow-sounding in their acoustic versions — show that Mr. Bieber's strength has never been his songwriting.
Perhaps he's getting better, though. The unreleased "Nothing Like Us" ends the album with soft, candid vocals and right-hand flourishes on an upright piano. Your daughters will tell you it's about Selena Gomez, his celebrity ex-girlfriend, but "Nothing Like Us" points to a new relationship: one with songwriting itself. Maybe "Believe Acoustic" gives us something to believe in, after all.
Feeling Mortal
Kris Kristofferson
KK Records
★★★
At 76 years old, Kris Kristofferson — never one to shy away from hard truths — knows his days are numbered. He gets reflective on "Feeling Mortal," a collection of rootsy, midtempo songs about moving forward, looking back and taking stock of the things that truly matter.
Mr. Kristofferson isn't ready to throw in the towel just yet. His voice may be rusty, but his songwriting remains sharp, whether he's comparing his friend's face to "a tumbled down shack that's been lived in too long to be torn down" or dispensing clever nuggets of advice like "the time that we travel from cradle to grave [is] meant to be spent and not meant to be saved."
He's feeling defiant, too. On "You Don't Tell Me What To Do," a country ballad laced with harmonica, piano and mandolin, he refuses to let old age get in his way. "I sing my songs and I drink when I'm thirsty," he croons with resolution, "and I will go on making music."