And so it begins: Sarah Palin suggested she would run for the U.S. Senate seat in Alaska, and 72 hours later has fired the first volley against her potential opponent, one Sen. Mark Begich — a Democrat, former Anchorage mayor and spirited Palin-basher. He's already questioned whether the former governor was even a resident of Alaska, then dismissed her as a viable candidate. Naturally, Mrs. Palin was charmed by the challenge, immediately deeming Mr. Begich the "Alaska chameleon" for his political track record.
"You have voted for Obamacare, for massive tax increases, for carbon taxes which could cost Alaskans 21,000 jobs, against pro-life legislation, and there's so much more. You even flip-flopped to oppose the nation's balanced budget amendment. You agree with, and vote with, ultra-liberal Senators Chuck Schumer and Harry Reid approximately 90 percent of the time," Mrs. Palin said in an open letter to Mr. Begich.
"In the meantime, we suppose we'll see much more playing of the ol' Washington political game using those inside D.C. reporters each time you have to distract from yet another bad vote for Alaska in the U.S. Senate. It cheers us up and gives us good opportunity to remind Alaskans just how loyal to the Obama agenda you have been," she concluded.
Q & A
"On the Trayvon Martin-George Zimmerman trial that's happening now. The president Obama once said that if he had a son, he would look like Trayvon Martin. Is the President watching this trial, and does he have any concerns as to what the response might be once it's come to its conclusion?"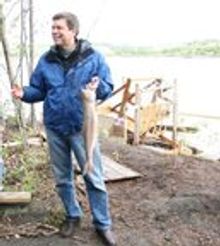 "Mr. Carney: Look, I think that — well, the president, as you know, does not spend a lot of time watching television during the day, but his comments on that are what they were. But we're not going to say anything from here in the midst of a trial of that nature."
— From the White House transcript of the daily press briefing Thursday with press secretary Jay Carney.
GEEZER ALERT
Headline of note: "Despite Youth Support, Democrats Having A Senior Moment." This comes from National Public Radio.
"Democrats aren't getting any younger. At least, their top leaders aren't. Voters under the age of 30 were key to President Obama's electoral success. But Obama's going gray and his most prominent potential successors aren't paragons of youth," points out political writer Alan Greenblatt.
And the current ages in question: Vice President Joseph R. Biden is 70, Senate Majority Leader Harry Reid of Nevada and House Minority Leader Nancy Pelosi of California are both 73. Hillary Rodham Clinton, incidentally, will be 69 by the year 2016.
"Overall, the average age of Democrats in Congress tops 60, with the party's caucuses in both the House and Senate skewing older than the Republicans," Mr. Greenblatt reports.
THE SNOWDEN FACTOR
"Feds, we need some time apart," notes an message from the organizers of DEF CON 21, an upcoming convention of computer hackers and IT gurus in Las Vegas (Defcon.org).
"For over two decades DEF CON has been an open nexus of hacker culture, a place where seasoned pros, hackers, academics, and feds can meet, share ideas and party on neutral territory. Our community operates in the spirit of openness, verified trust, and mutual respect," the organizers say.