Will, Kate and Baby George … Zimmerman? ABC News photo placement gains Twitter laughs
ABC News' website made a peculiar photo placement decision Wednesday that gained hundreds of laughs on Twitter.
The headline read, "Prince William, Kate name Baby George," and showed a picture of the royal couple holding their bundle of joy.
---
SEE ALSO: The little prince has a name: George Alexander Louis
---
Directly below is a photo of George Zimmerman, with a cherubic look on his face, gazing up in Kate's direction.
"Yikes!" wrote Digg editor Veronica de Souza.
"Absolute epic win," another user wrote.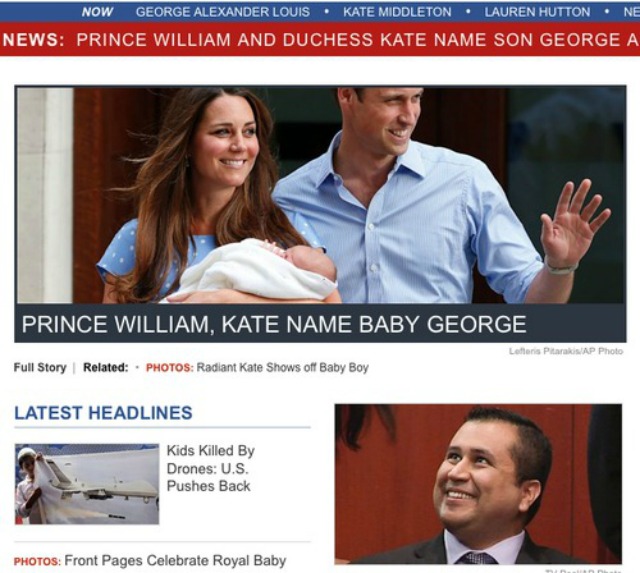 © Copyright 2014 The Washington Times, LLC. Click here for reprint permission.
About the Author
Jessica Chasmar is a continuous news writer for The Washington Times. Previously, she was part of the start-up team for The Washington Times' digital aggregation product, Times247. She can be reached at jchasmar@washingtontimes.com.
Latest Stories
Latest Blog Entries