NEWSMAKER INTERVIEW:
With the U.S. government poised to invest billions of dollars more in aid to Africa, American companies are in danger of failing to cash in on the new largesse because of fears about the continent's stability, the ambassador from one of Washington's major African allies told editors and reporters at The Washington Times on Monday.
Liberata Mulamula, Tanzania's new envoy to the United States, said China, Brazil, Germany and other global competitors are pursuing contracts worth billions of dollars and proposing investments in her country far more aggressively than U.S. firms.
She blamed that reaction in part on a monolithic view of Africa by Americans, sometimes fueled by State Department travel warnings that fail to separate peaceful countries like hers form others suffering from civil war and terrorism.
However, President Obama's visit to Tanzania on July 1 as part of his Africa trip "brought Tanzania into focus as a peaceful, stable country."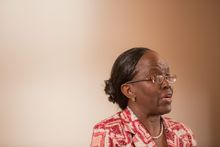 "The visit of President Obama put us on the map," she added.
Now she hopes that corporate America will get the message.
"American companies have been quite reluctant to engage [in Tanzania]," said Mrs. Mulamula. "We have resources, oil, gas. Surprisingly, there is only one American company engaged in gas exploration."
The U.S. firm Exxon Mobil Corp., partnering with Norwegian oil group Statoil ASA, has discovered a large deposit of natural gas off the coast of Tanzania.
Tanzania presents other opportunities for investment in sectors that range from telecommunications to tourism and agriculture, Mrs. Mulamula said.
In 2008, Tanzania received $698 million from the Millennium Challenge Corp., an independent U.S. foreign aid agency that helps lead the fight against global poverty. The compact aimed to build roads and other infrastructure in the country.
No U.S. companies bid for these projects, which eventually were snapped up by Chinese firms.
"So [the Chinese] are using American money to build our roads and infrastructure," Mrs. Mulamula said.
The corporation's five-year grant ends in September, but Tanzania is eligible to develop proposals for a second grant. The Tanzanian government plans to focus on electrification and building roads in rural areas.
"We are hoping and praying that [the money] won't be less," Mrs. Mulamula said.