The FBI has decided to pull its "Faces of Global Terrorism" ads from billboards and buses in the Seattle area after several people complained they stereotyped Muslims.
The ads feature pictures of 16 men wanted around the globe for terrorist activities below the words: "Faces of Global Terrorism."
"You look at the pictures, they're all one color of folks," said Rep. Jim McDermott, a Washington Democrat who asked the FBI to pull the "racist" ads.
"Terrorists come in all shapes and sizes. If you're gonna talk about terrorists, then don't just talk about people with brown skin," he said, according to KING 5 News. "How many white faces were there on there?"
Seattle FBI Special Agent Fred Gutt said the agency agrees that the ads could increase the risk of hate crimes against Muslims. The FBI is working to swap out those ads with others promoting the State Department's "Rewards for Justice" program, the Associated Press reported.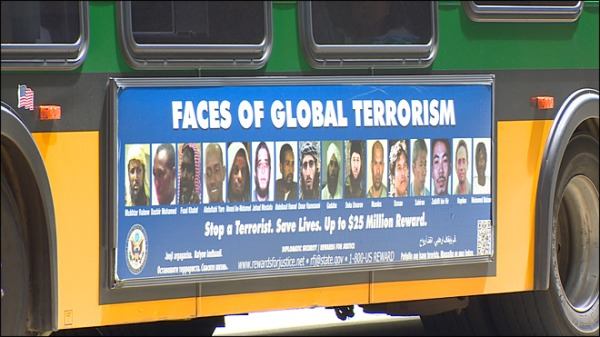 © Copyright 2016 The Washington Times, LLC. Click here for reprint permission.