Millions of people each year make the trek to the District to see its monuments and museums and walk the halls where laws are passed and history is made.
But thanks to the lingering effects of an earthquake nearly two years ago, various philanthropic efforts and good old-fashioned wear and tear, some of the most iconic sites and vistas in the nation's capital won't look like they do in photographs and films.
Decked out in scaffolding and scrim, familiar sites citywide are undergoing repairs, renovations and improvements. And while some visitors might be disappointed, officials say it's unlikely to keep the summer crowds away.
"Tourists who come somewhere like the District, they want to see things without construction," said Elliott Ferguson, president and CEO of Destination DC. "Yes, there's a lot of work being done, but that doesn't deter people from coming."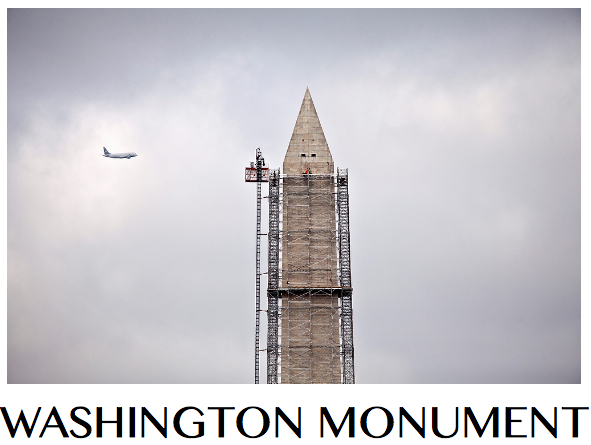 At a towering 555 feet, the granite obelisk has stood sentry in the center of the Mall for 128 years. Until the August 2011 earthquake, more than a half-million people annually visited the monument, many clutching tickets to take them to the small viewing area at the top that offers prime views of the city.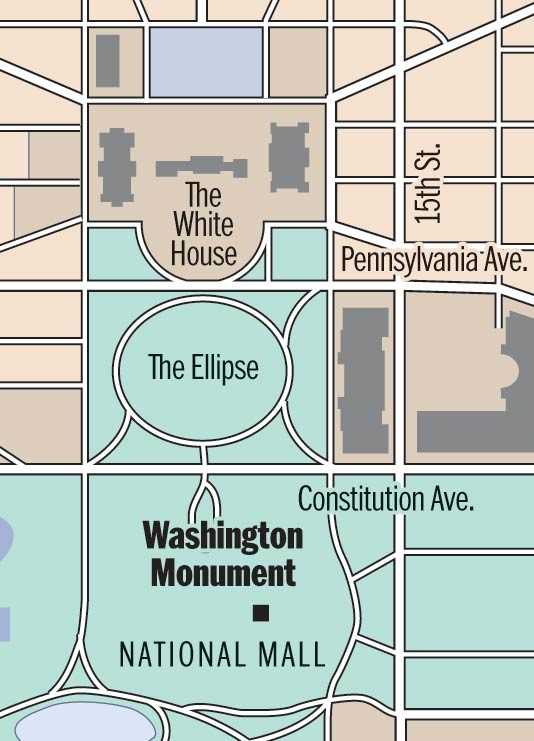 After suffering damage in the 5.8-magnitude quake, the monument was closed. National Park Service officials put a $15 million price tag on the repairs, which included fixing the elevator, resealing a 4-foot-long crack and patching joints. To do that, the monument has been encased in scaffolding and will remain that way until next year.
But this isn't your average scaffold. Park Service officials ordered the same kind used during the restoration project in 1999. It combines lighting and draping to give the structure a luminescent appearance at night.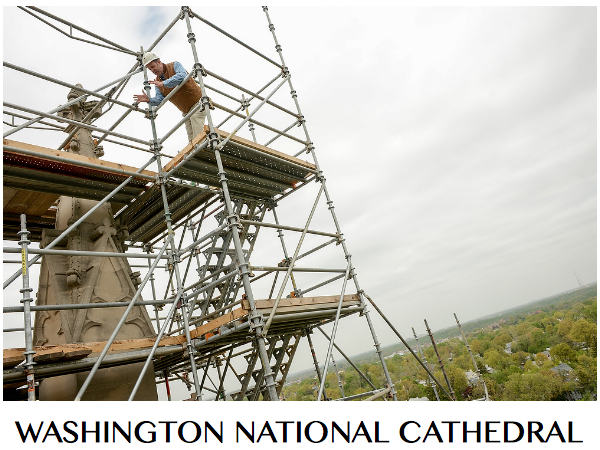 Occupying the highest point in the District, the century-old cathedral has played host to presidential funerals, memorials and standing-room only Christmas services. But, like the Washington Monument, it was violently jolted by the 2011 earthquake that twisted stone turrets weighing more than a ton.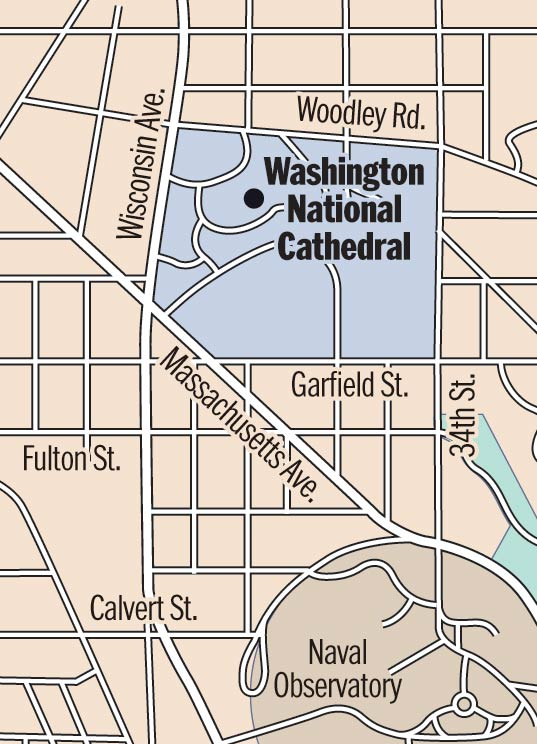 Unlike the Washington Monument, the cathedral only has scaffolding on its towers and was reopened soon after the quake. Inside the cavernous structure, dense netting is strung across the ceiling to catch any remaining pieces of mortar and debris that could be shaken loose by restoration efforts.
A spokeswoman said $9 million has been raised to help restore the cathedral but at least $20 million is needed for the repairs, which could take up to 10 years to complete.
The work is time-consuming and money is tight, but in May the cathedral won out against 23 other locations in the District vying for a $100,000 grant for restoration.