Washington under construction
Scaffolding, scrim await tourists at familiar landmarks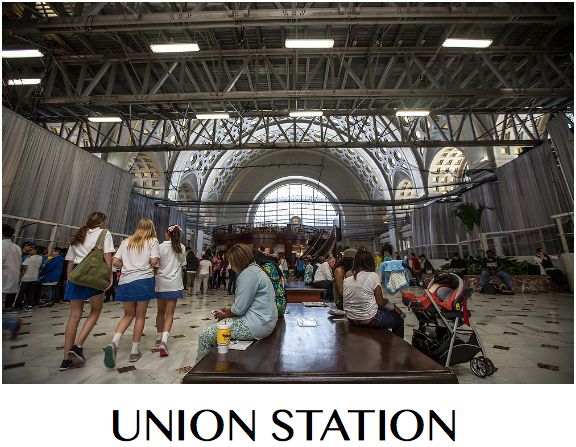 The Washington Monument got scaffolding, the Washington National Cathedral got netting, and the historic Union Station got both.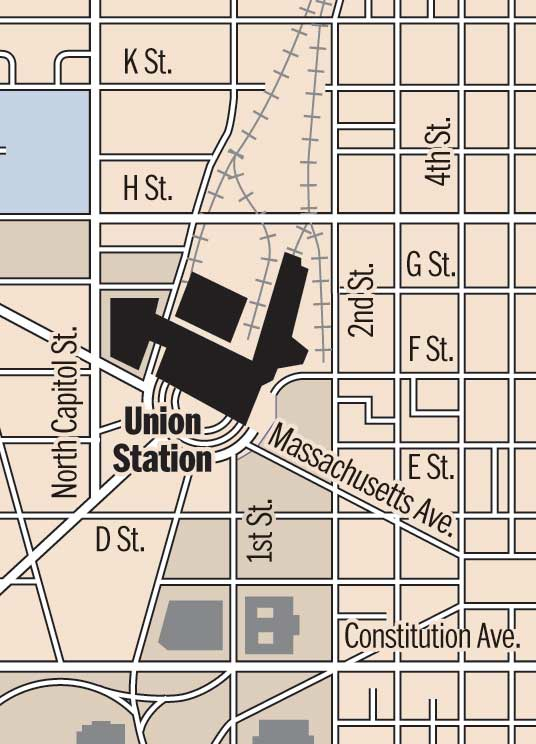 Also damaged in the 2011 earthquake, workers are still restoring the cavernous Main Hall, which nearly 20,000 commuters and tourists pass through every day.
The jolt caused pieces of plaster to fall from the curved ceiling in the Main Hall and concourse area, where thousands of travelers walk through or pause for a bite to eat or to shop.
Beverley Swaim-Staley, president and CEO of the Union Station Redevelopment Corporation, said travelers can expect to see scaffolding and netting for the next two or three years.
Workers have started painting, plastering and gilding the first and most western bay of the Main Hall. Each of the six bays should take five to six months to complete, Ms. Swaim-Staley said. The scaffolding will be moved as each bay is completed, and exhibits at the north and south end of the hall have been put up to explain to visitors what all the work is about — if they notice it at all.
"I sit over there a lot, watching people going through the station, and it's really amazing to see how many people don't notice it," Ms. Swaim-Staley said. "They're walking through quickly to catch a train, or they're still caught by the magnificence of the room and they don't see the netting or don't notice the scaffolding."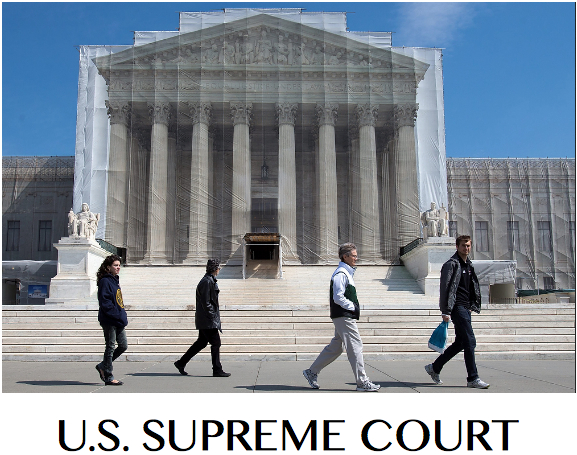 Scaffolding was erected in front of the west-facing side of the building in May 2012, and boasts a life-size representation of the columned, marbled facade. The decision to hang the decorative covering was modeled after a popular European practice, according to the Architect of the Capitol.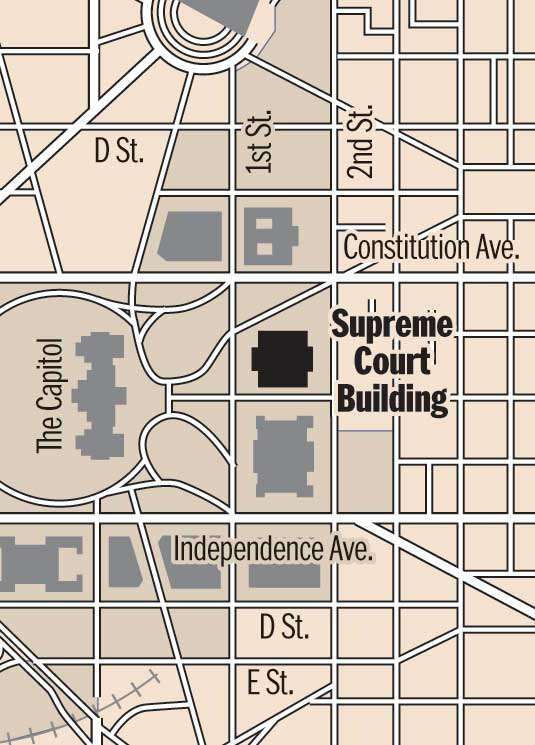 The project has not impacted public access, a spokeswoman for the Supreme Court said. The 21-month project should be completed by early next year.
Restoration plans began in late 2005, when a piece of cornice fell to the ground.
Included in the project is the replacement of mortar and sealants in all of the stone joints, as well as installing new bird deterrents.
Crews will also address the finer and more delicate aspects of the building, such as using a laser to remove soil buildups, and repainting the bronze grilles at the portico.

View Entire Story
© Copyright 2014 The Washington Times, LLC. Click here for reprint permission.
About the Author
Latest Stories
Latest Blog Entries