The United States Embassy in South Korea sent out a rather intimidating tweet Wednesday morning, once in English and once in Korean, reading: "B-52 bombers fly over South Korea, once again demonstrating the depth of the alliance."
The tweet was attached to a photo that is supposedly a stock photo that's been floating around for a while showing a B-52 and several missile launchers and bombs, National Review Online reports.
The U.S. Air Force has been training over South Korea recently, explaining that they are "drawing attention to the fact that we have extended deterrence capabilities that we believe are important to demonstrate in the wake of recent North Korean rhetoric."
Regional tension remains high after the North's third nuclear test last month.
• The Washington Free Beacon was the first to report that U.S. B-52's were doing simulated bombing runs with the South Korean military.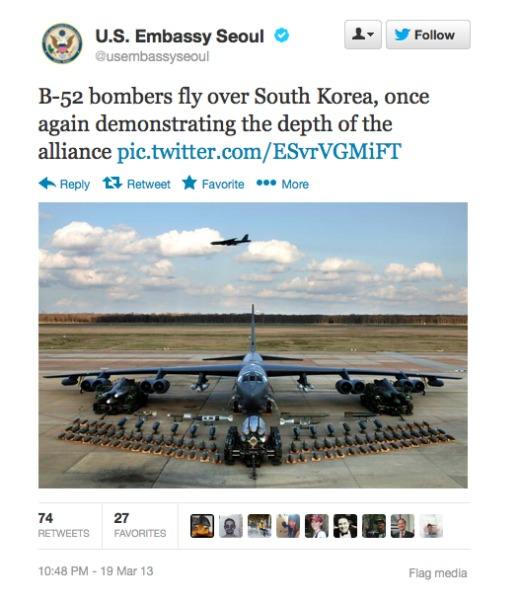 © Copyright 2015 The Washington Times, LLC. Click here for reprint permission.