D.C. drive-by shooting blamed on rival gangs
Court filings describe Tyler House incident
Andrew Allen was heading out to a Northeast D.C. nightclub in the heart of a rival gang's turf, so on the night of March 10 he made sure to pack heat — putting two semi-automatic guns with high-capacity magazines in his car.
His paranoia proved prophetic. Mr. Allen got into a fight with members of the gang and left the club in a rage, hoping to seek revenge, according to court documents.
He got an opportunity hours later, when he and at least one other man allegedly fired a hail of bullets at a group gathered outside the Tyler House affordable housing complex on North Capitol Street, injuring 13 people but miraculously killing none.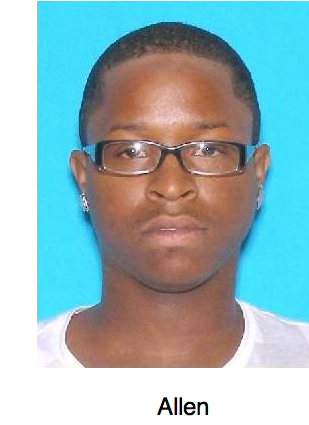 The details of the ongoing gang dispute were laid out in court documents filed last week when Mr. Allen, 19, was arrested and charged with assault with intent to kill in connection with the drive-by shooting. Prior to Mr. Allen's Thursday arrest, police had given no real motive for the shootings and had arrested only one other suspect, Craig Wilson, who they said also fired upon the group.
Mr. Wilson, 19, was linked to the crime when surveillance video captured his car fleeing the scene of the shooting. He was on probation for a previous crime and wearing a court-ordered electronic ankle bracelet that recorded his movements that night.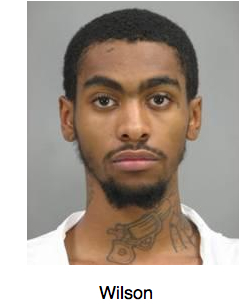 Charging documents in Mr. Allen's case do not list Mr. Wilson as a defendant, but the actions done by "witness 4" in Mr. Allen's court records match actions police said were taken by Mr. Wilson in his own court documents.
The chain of retaliatory violence that prompted the March shootings dates back to at least 2011. Mr. Allen's crew of friends, who police referred to as the 8th Street Group because of their associations to the same block near Gallaudet University in Northeast, blamed another group from the notorious Sursum Corda housing project for several shootings and at least one homicide.
Just hours before the shooting on North Capitol Street, Mr. Allen spotted inside Fur Nightclub a member of the Sursum Corda group whom he believed was responsible for at least one of the incidents and pointed the person out to his friends.
Making eye contact with Mr. Allen, the person "made shooting motions with his hands, and mouthed words to the effect of 'I'll kill you all,' " police said in court documents.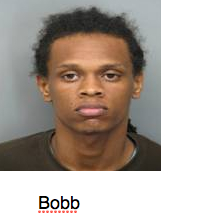 A fight between the two ensued and Mr. Allen left the club with at least two friends — "witness 4" and Arnell Smith. Driving separate cars, the men met up with a fourth man, Keith Bobb, who police said supplied one of the guns used in the drive-by shooting. Mr. Bobb had previously been shot, and the group believed the Sursum Corda gang to be responsible — as they also believed the group was responsible for a shooting that injured Mr. Allen's mother and for the November fatal shooting of 21-year-old Gregory Troxler, which occurred in an area the group considered to be its turf.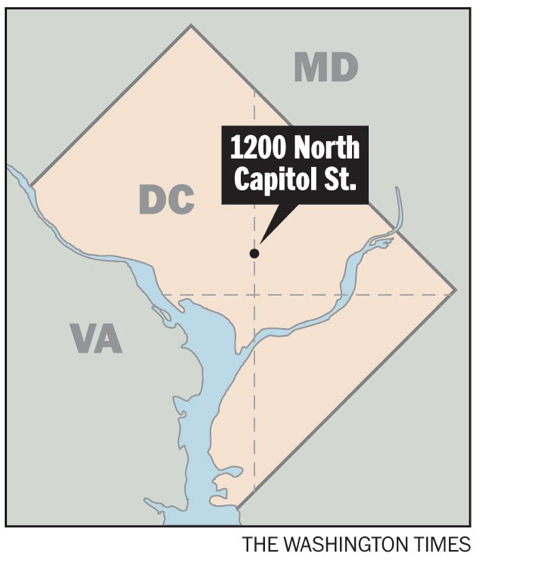 According to both Mr. Wilson and Mr. Allen's charging documents, the four men split up in two cars with Mr. Smith driving Mr. Allen's car and Mr. Bobb driving Mr. Wilson's car. As the two cars rolled past Tyler House, where a crowd of people gathered on the front stairs, Mr. Allen and Mr. Wilson both fired from the passenger side windows using 9 mm handguns. Surveillance video shows the cars zooming past the apartments and people running and stumbling as they tried to flee the gunfire. Six of the 13 victims were women, and the youngest was a 17-year-old male. The court documents don't explicitly say whether the intended target was among those outside Tyler House.
Police recovered 38 shell casings from the 9 mm guns used to fire at the crowd as well as 15 casings from a .40 caliber weapon investigators believe was used by someone in the crowd to fire back at the passing cars.
Mr. Bobb, 21, was also arrested Thursday and police said Mr. Smith is in custody for an unrelated crime in another jurisdiction. Police declined to say whether they are looking for or plan to charge any additional suspects in the shootings.
Mr. Bobb and Mr. Allen are scheduled to have preliminary hearings in D.C. Superior Court on June 7. Mr. Wilson's preliminary hearing has been postponed several times and is now scheduled for September.
© Copyright 2014 The Washington Times, LLC. Click here for reprint permission.
About the Author
Latest Stories
Latest Blog Entries