Eighth-grader Alicia Gonzalez hadn't missed a day of school since the first grade. So when she won her regional spelling bee earlier this year by correctly spelling "prerogative," she faced a dilemma — compete in the Scripps National Spelling Bee or ruin her perfect attendance streak.
Fortunately for Alicia, she's got friends in high places.
With the blessing of her local school board and Teresa Ritenour, her principal at Adm. Richard E. Byrd Middle School, the Winchester, Va., the 14-year-old will vie for the coveted national title this week, or as the school sees it, she will be "on a field trip."
"For her to feel like she had to choose whether to mess up her perfect attendance record, that shouldn't even be an option for her," Ms. Ritenour said. "She won because of her academics. She'll be attending, without it affecting her attendance."
Not having to worry about her first-ever school absence is a heavy weight lifted off the Alicia's shoulders, but it was just one of the many obstacles in advance of Tuesday's event, for which she heads to National Harbor in Prince George's County to face off against 280 fellow superspellers.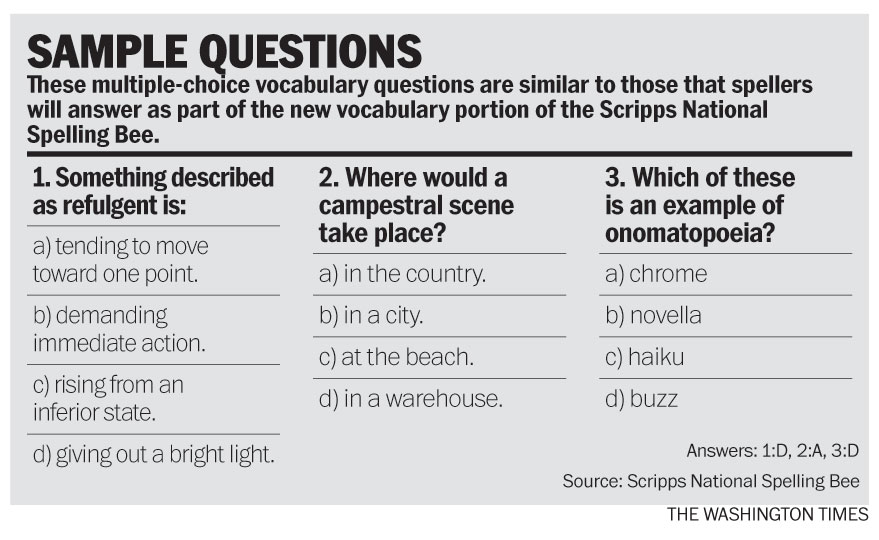 For the first time in the bee's 86-year history, a multiple-choice vocabulary section has been added to the competition.
"When I first heard about it, I was thinking, 'It's going to be a lot harder now,'" Alicia said. "Instead of just spelling the word, we have to know what it means."
Shelley Daisley, an eighth-grade language arts teacher and Alicia's spelling coach, said she originally hoped the change was for next year.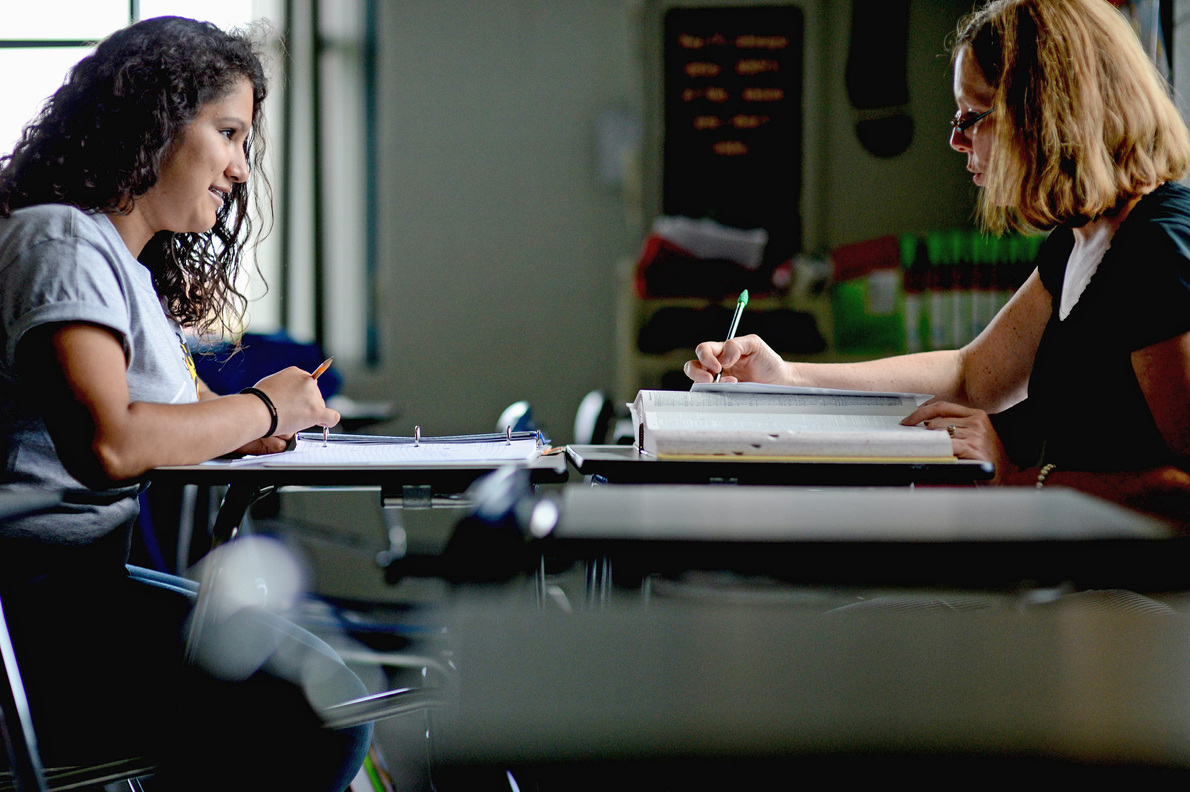 "It was sort of surprising," she said. "We're practicing it now, but we would have done things differently."
Ms. Daisley and Alicia weren't the only spelling team caught off guard by the changes.
Linda Tarrant, president of Hexco Academic, a Hunt, Texas-based company that provides educational materials as well as personal coaching for high-level spellers, said the news "threw us all out of kilter."
"I think they did it for all the right reasons, but I think it's a terrible mistake to do it six weeks before the spelling bee," Ms. Tarrant said. "You have kids who have been studying hard, two to four hours a day, since last year's national bee. They have learned several thousand words, but have they learned the meaning of them all? My guess is no."
Scripps made the announcement in April after all the regional spelling bees had been completed, so each speller found out about the vocabulary section at the same time.