Capitol Hill lawmakers are turning their attention to Bitcoin and other virtual currency websites this week, as they consider how to regulate a new technology that is revolutionizing financial markets around the world.
Bitcoin, a form of "digital cash" comparable to government-backed currencies such as the dollar, euro or pound, was designed for use in the virtual world but increasingly is being used to buy goods and services in the real world.
The "cryptocurrency," which operates independently of any central authority, was the focus of two Senate hearings this week, and has raised concerns for U.S. officials concerned that Bitcoins could become an online tool for terrorists, drug traffickers and child pornographers.
Lawmakers, though, are hesitant to crackdown on Bitcoin, seen by some as a technological innovation with enormous benefits.
Sen. Mark R. Warner, Virginia Democrat, who chaired a Senate Banking Committee hearing on Bitcoin on Tuesday, challenged lawmakers and regulators to "come in with open minds."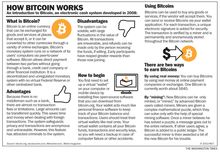 "We have to strike the right balance," Mr. Warner cautioned. "If we lay too much of a regulatory burden [on Bitcoin], we could chase these exchanges offshore and still leave Americans unprotected."
The banking committee was joined by the Homeland Security Committee this week as they brought together law enforcement officials from a number of government agencies — including the Treasury Department, Justice Department and Secret Service — to discuss the potential benefits and dangers of virtual currency.
Bitcoins are nearly untraceable for users who want to remain anonymous, law enforcement specialists say, because the virtual currency is not connected to any government.
This presents problems for law enforcement agencies, because criminals will use Bitcoins to launder money for terrorist activities, drug trafficking, weapons sales, murder-for-hire services, tax evasion, identity theft and child pornography.
Law enforcement agencies typically "follow the money" to bring down big crime syndicates, but in the case of Bitcoin, often times there is no money to follow.
Mythili Raman, acting assistant attorney general at the Justice Department, testified that Bitcoin is "not inherently illegal. Many of these features, however, make virtual currencies appealing to criminals."
But many lawmakers seem hesitant to get in the way of what they see as a potentially bright future at Bitcoin.
Mr. Warner said many modern day technologies were at one point considered long shots.
In the 1980s, he invested in a first-generation cellphone company, when at the time many expected the experiment to fail.
"Luckily for me, the experts were wrong," Mr. Warner said at the hearing.