National Zoo's tiger cubs pass 'swim test' wet but no worse for wear
Escorted by a half-dozen handlers armed with nets, waterproof cameras and pink and blue plush terry-cloth towels, twin Sumatran tiger cubs took their swimming test Tuesday, proving they could fend for themselves — at least within the walls of the National Zoo.
The precautions might seem excessive, but with more zoos embracing the concept of "naturalistic" exhibits, animal keepers have found themselves working to help orient captive-born animals to a habitat they will never know. And that's why Tuesday's swim was not just a test for the 3-month-old animals.
"We want to be responsible, but also responsible caregivers," said Craig Saffoe, Great Cats and Bears curator at the National Zoo. "They are really cute, but we have to respect them and let them be tigers."
To the delight of the crowd of zoo members and media, male cub Bandar, named for the southern port city of Bandar Lampung in Sumatra, and his sister, Sukacita, which means "joy" in Indonesian, passed their test in the chilly water and returned safely to their mother, Damai.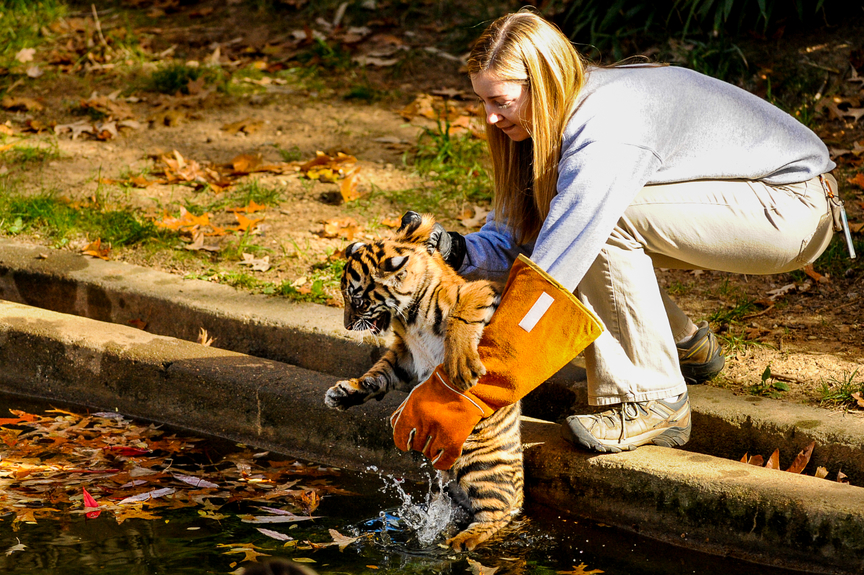 Dell Guglielmo, an animal keeper for the Great Cats Exhibit, was in the moat wearing a wetsuit and was on hand for an emergency.
She said Tuesday's dunk was the cub's official introduction to the water.
"This was a survival instinct," Ms. Guglielmo said. "We're completely hands-off with the cubs at this point."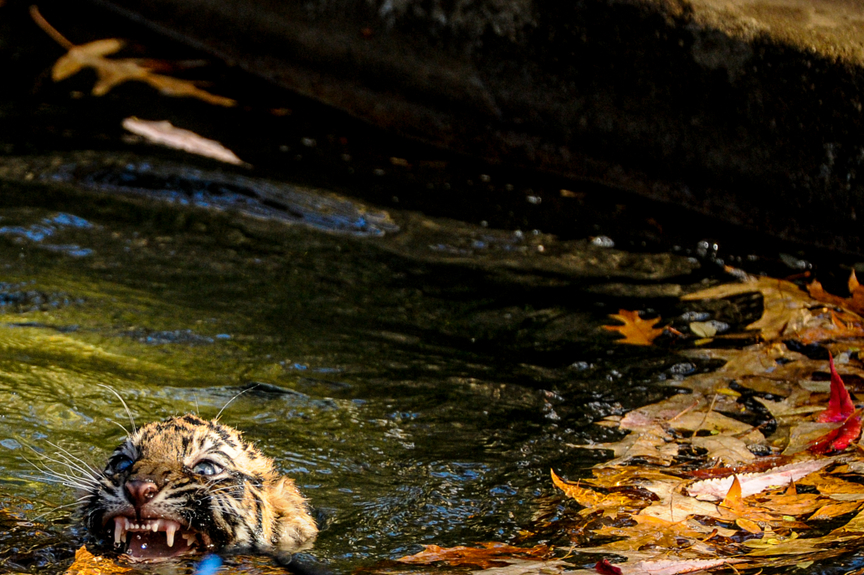 Knowing when to take a step back is the balance that Associate Director of Animal Care Sciences Donald E. Moore III said he and his staff work to achieve every day at the zoo.
"It's the science of animal behavior and the art of animal behavior," he said. "People need to understand that these are wild animals that happen to be in a captive setting."
Mr. Moore said the "renaissance" of exhibits began in the 1980s and 1990s, when animal enclosures became more than just a large concrete block. Zoos began to emphasize a more "naturalistic" setting for their animals, he said, but with that change in design, keepers had to consider any possible dangers that could present themselves in a more natural habitat.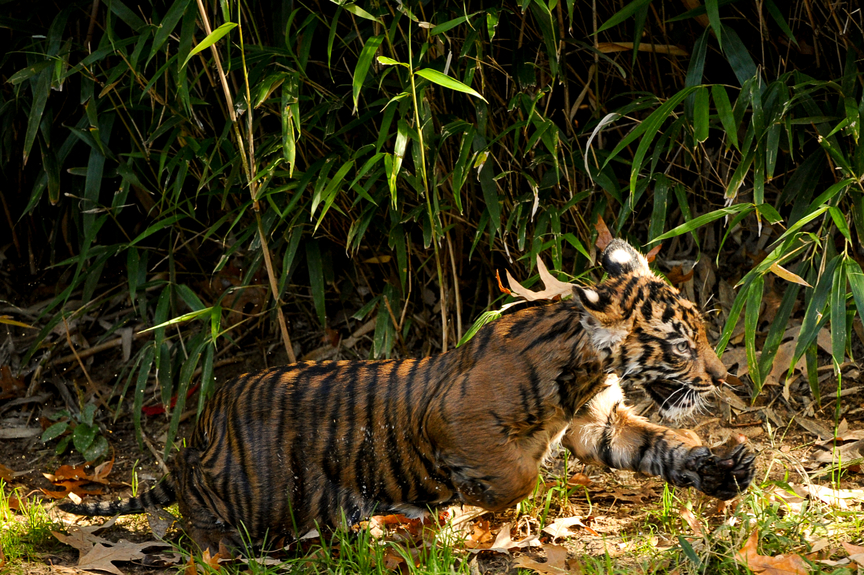 In late June, the zoo's male red panda disappeared from its outdoor enclosure, only to be found about a mile away near Adams Morgan. Keepers said a low-hanging branch in his natural exhibit likely aided his breakout.
View Entire Story
© Copyright 2014 The Washington Times, LLC. Click here for reprint permission.
About the Author
Latest Stories
Latest Blog Entries