Secretary of State John F. Kerry's full-court press to revive the Middle East peace process appeared to be floundering on Tuesday with the cancellation of a meeting between the secretary and Palestinian Authority President Mahmoud Abbas, who applied to join 15 international agencies in a move strenuously opposed by the U.S. and Israel.
Mr. Kerry, who was in Brussels to attend a NATO meeting on Tuesday, told reporters his earlier plan to return to the Middle East on Wednesday was now uncertain.
"I'm not sure I'm going," Mr. Kerry said, amid little sign that either Israeli or Palestinian leaders were prepared for painful concessions to reach a deal.
---
SEE ALSO: U.S. mulls trading Pollard to get Israeli peace pact back on track: report
---
U.S. officials, meanwhile, remained mum in the face of multiple reports that the Obama administration is considering injecting new momentum into the peace process by offering to release Jonathan Pollard, a former U.S. intelligence analyst who was convicted in 1987 of spying for Israel. Top Israeli officials have long lobbied for the release of Pollard, now serving a life sentence in a North Carolina prison.
White House and State Department spokesmen said President Obama had not made a decision on whether to release Pollard. State Department deputy spokeswoman Marie Harf refused to say whether the president was even entertaining such a proposition.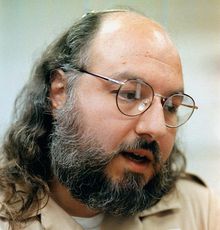 But in a thinly veiled suggestion that Pollard's release may be on the table, Mr. Kerry said no agreement had been reached with respect to any prisoner, but that there are "a lot of different possibilities in play."
Mr. Kerry, whom Israeli Defense Minister Moshe Yaalon in January accused of showing a "messianic obsession" toward Middle East peace, said it was "completely premature to draw any final judgment" on the process.
"This is a moment to be really clear-eyed and sober about this process," he said, adding, "It is difficult, it is emotional, it requires huge decisions, some of them with great political difficulty, all of which need to come together simultaneously."
"It is moments like this when we all need to remember exactly what brought us to this effort in the first place, what the goal is and where everybody wants to end up," Mr. Kerry said.
Mr. Kerry was expected to meet Mr. Abbas in Ramallah to work out a deal to extend peace negotiations — set to end on April 29 — into 2015.
It was unclear whether Mr. Kerry or Mr. Abbas first decided to call off their meeting.
In a surprising move, Mr. Abbas on Tuesday resumed a bid for further Palestinian recognition by the United Nations, despite promising in late July that he would suspend those efforts for nine months.
Israel had promised to release Palestinian prisoners in four groups, but balked at releasing the fourth group and a March 29 deadline passed with the men still in Israeli custody.
Signing papers to join 15 international agencies, Mr. Abbas said Palestinians had never given up their right to seek membership in U.N. institutions. The Palestinians won "non-member observer state" status in the U.N. in 2012. The list of agencies does not include the International Criminal Court or the International Court of Justice, where Palestinians want to file cases against Israelis for what they consider to be war crimes.
"We don't want to clash with the U.S. administration, but we are left with no choice," Mr. Abbas said, according to a report in the Israeli newspaper Haaretz.