An internal audit found no conclusive proof that 40 patients died because of waiting lists and bad care at the Phoenix VA, but investigators said in a new report Tuesday they found intolerable problems that likely interfered with care and may even have contributed to veterans' suicides.
In one stunning finding, investigators said more than 3,500 veterans were on unofficial wait lists, meaning they were "at risk of never obtaining their requested or necessary appointments." That's more than double the interim estimate in May that 1,700 veterans had been left off official lists.
The report detailed one patient who finally got an appointment at the VA three months after he died of severe liver disease. Another patient suspected of having lung cancer wasn't diagnosed until nine weeks later, at which point he was placed in hospice.
---
SEE ALSO: 'I would be dead if I had stayed with the VA,' says veteran who dealt with Phoenix hospital
---
Speaking hours before the report was released, President Obama told the American Legion that fixing the flawed Veterans Affairs health care system is a top priority, and vowed to build on the reform legislation he signed less than a month ago.
Problems at the VA came to light after a whistleblower reported 40 veterans in Phoenix had died while stuck on secret wait lists. In its final report on the subject, the VA's inspector general said it couldn't trace any deaths "conclusively" to the VA problems, but did find widespread evidence of bad care.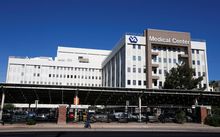 Several of the cases investigators reviewed involved veterans suffering from mental health illnesses who ended up committing suicide before the VA could provide help.
One patient with a history of hospitalization for suicidal thoughts came to the Phoenix VA with chronic pain, telling the emergency room doctor that "the pain is so frustrating, it might make him suicidal." His electronic record shows that the patient called the National Suicide Prevention Hotline and complained that his doctor would not call him back.
His VA file contained a recommendation saying he should receive mental health care. But the suicide prevention coordinator at the Phoenix VA canceled it, writing in the file that the veteran's pain was not a matter of self-directed violence and thus not an issue for the suicide office, the report said. The patient killed himself six days later.
Of the 77 patients at the Phoenix VA who committed suicide between January 2012 and May 2014, 15 had experienced some sort of delay or quality-of-care issue, the report showed.
The report also found so many problems with the urology department in Phoenix that investigators said they're conducting another study specifically on that department.
Mr. Obama called the misconduct "outrageous and inexcusable," and demanded timely, high-quality care for veterans and accountability for employees who manipulate data or retaliate against whistleblowers.
"What I want you to know directly from me is that we're focused on this at the highest levels," Mr. Obama said at the American Legion Convention in Charlotte, North Carolina. "We're going to fix what is wrong and we're going to do right by you."
The president announced 19 executive actions Tuesday that would improve veterans' access to mental health services. Some of the new actions would expand suicide prevention training, implement peer support groups at VA clinics and make it easier for service members to transition mental health care over to the VA when they leave the military.
"It is not a sign of weakness to ask for help, it is a sign of strength. Talk to a friend, pick up the phone, you are not alone," Mr. Obama said. "They were there for America, we now need to be there for them."
Sen. Bernard Sanders, Vermont independent and chairman of the Senate Veterans Affairs Committee, said he was "relieved" that the poor care in these cases could not be directly linked to patients' deaths in the report.