R&B singer Rihanna and NBA player Dwight Howard seemed to regret stepping into the Israeli-Palestinian conflict after both tweeted — then deleted — #FreePalestine.
Rihanna deleted her tweet eight minutes after posting it Tuesday morning to her 36.4 million followers.
A source close to the singer told TMZ that Rihanna was reading about the conflict online when she clicked a link. The next thing she knew, her fans were asking her why she was pro-Palestine.
---
PHOTOS: Conservatives in Hollywood: Celebrities who lean right
---
"She deleted it because it was never meant to be tweeted," the source said, adding that Rihanna is "pro-peace."
"The explanation is obviously curious," TMZ argues. "In order to tweet, someone would either have to type the message or cut and paste it, and then click the 'Tweet' button."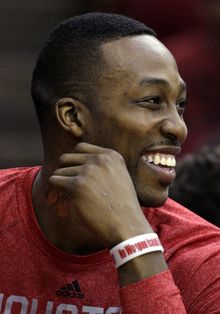 On Saturday, Houston Rockets player Dwight Howard did the same — tweeting and deleting "FreePalestine" to his 5.2 million followers.