Aside from lurid tales of intrigue and titillation, there is nothing the news media likes better than a story of an unknown who rocks the world, particularly the Republican world.
Such is the case with David Brat, the economics professor with a master's degree in divinity who defeated House Majority Leader Eric Cantor in the Virginia Republican primary. Reporters scurried to weigh in on Mr. Brat, unpacking an entire briefcase of adjectives to describe the upset, with shocking, historic and stunning among the favorite descriptors in the last 24 hours. Many accounts also treated Mr. Cantor's defeat as major seismic event. Some major news organizations dipped into fairy tales to make their case.
"Meet Dave Brat, the giant slayer who beat Eric Cantor," declared a Time magazine headline.
---
SEE ALSO: CURL: A Brat sends a shudder through comfy incumbents
---
"Who is Dave Brat, GOP giant killer who took down Eric Cantor?" asked USA Today.
"Meet David Brat, the new tea party giant-killer," said the Fiscal Times.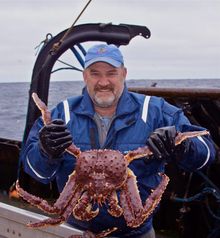 Some 3,500 news accounts appeared after Mr. Brat's victory. Just like that. Ka-boom. Some headlines of the moment:
"Cantor loses, and Washington goes ape" (New Yorker); "Elites beware: Eric Cantor's defeat may signal a populist revolution" (National Journal); "How Eric Cantor sabotaged himself" (Daily Beast); "Potent voices of conservative media propelled Cantor opponent (New York Times); "Why Cantor lost" (National Review); "DC earthquake: Top Republican booted" (World Net Daily); "Cantor Chaos" (Politico); "Meet Dave Brat's 23-year-old campaign manager" (Fox News); "David Brat pulls off Cantor upset despite raising just $231,000" (Wall Street Journal); "The GOP just got a wake-up call" (The New Republic); and "Eating Eric Cantor for dinner" (CNN).
NEGOTIATE WITH TERRORISTS — OR NOT?
Slowly but surely, Americans have become privy to the emerging and complicated personal story of Sgt. Bowe Bergdahl. The circumstances of his rescue have also prompted some introspection about policy and protocol. Is it worth negotiating with terrorists for the safe release of U.S. prisoners, or is it more important to discourage terrorists from taking prisoners by refusing to deal with them?
The nation is divided on the answer, a new Gallup poll finds: 44 percent of Americans say it's more important to refuse to negotiate with terrorist groups, 43 percent say the return of prisoners takes precedence.
"Democrats and Republicans currently have clear views of which considerations are more important when Americans are held captive. Republicans by a better than two-to-one margin believe the U.S. should not negotiate with terrorist groups, whereas by nearly the same margin Democrats believe securing the safe release of U.S. prisoners is more important," reports Gallup analyst Jeffrey Jones.
And the numbers: 64 percent of Republicans say the U.S. should refuse to negotiate with terrorists, while 26 percent say securing the release of U.S. prisoners is more important, even if it means compromising American policy. Among Democrats, 26 percent say refusing to negotiate is most important while 61 percent say prisoners are paramount.
"The Bergdahl situation has proved to be highly controversial and President Obama continues to be questioned about his decision to exchange prisoners with the Taliban. The president has emphasized the United States' desire to bring home all of its captive soldiers as a rationale for his decision," Mr. Jones notes in his analysis.
There's serious worry in other sectors, though. The prisoner exchange has worried one Michigan Republican in particular
"We've made a serious, serious geopolitical mistake. We've empowered the Taliban. The one thing they wanted more than anything was recognition from the U.S. government, so they can use that to propagandize against areas that are unsecure still in Afghanistan. They got all of that," Rep. Mike Rogers, Michigan Republican and chairman of the House Intelligence Committee, told ABC News earlier this week.