ANALYSIS/OPINION:
The last time this basketball franchise had a team with a 44-38 record get this far in the NBA playoffs, they were the Bullets, and they didn't stop until they celebrated their league championship by stopping at a Seattle liquor store and using Abe Pollin's credit card to buy champagne.
That was the 1978 Washington BulletsNBA title squad, led by Bob Dandridge, the missing ingredient added to the franchise after it lost two NBA finals series in 1971 and 1975.
---
SEE ALSO: Wizards all business after closing out Bulls, await next challenge
---
Washington had Bullets fever then, the passion of a basketball town behind a memorable championship team.
Bob Dandridge sees the temperature rising again.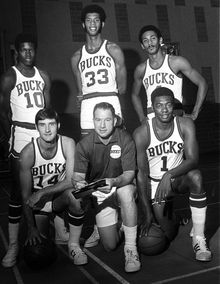 "Washington fans are there," Dandridge, 66, said. "The city is getting behind this team. There is an enthusiasm and excitement there now. And the players can feel the excitement that something big is going to happen."
---
SEE ALSO: Twitter threats against Wizards investigated by NBA
---
Dandridge is not predicting this 44-38 Wizards team, coming off a series win in five games over the Bulls in the opening round and waiting to open the second round Monday, will wind up in a liquor store in the city of the Western Conference champs with Ted Leonsis' credit card buying champagne.
"They're not there yet," he said. "You measure achievement how deep you go in the playoffs."
But he believes they could get close.
"I think they can get deep in these playoffs," Dandridge said. "Yes, they can reach the Eastern Conference finals. They've got the momentum and the confidence."
Dandridge knows about momentum, confidence and achievement. He was a two-time NBA champion, on the 1971 Milwaukee Bucks team, led by a guy then named Lew Alcindor, that swept the then-Baltimore Bullets in four games. Then, after coming to Washington as a free agent in 1977, he was the X factor that allowed the franchise to get over the top and deliver its first and only NBA championship, defeating the Seattle Supersonics in seven games.
He averaged nearly 20 points that season, and more than 21 points a game in those 1978 playoffs, as the Bullets defeated the Atlanta Hawks in the opening round, then took care of the San Antonio Spurs and Philadelphia 76ers in a pair of six-game series to reach the NBA finals.
It was Dandridge's dunk at the end of game seven that sealed their first NBA title.
Dandridge, from Richmond, Va., starred at Norfolk State and was drafted in 1969 by both the Kentucky Colonels in the old ABA and the Bucks in the NBA. He was a four-time All Star over his career. He knows success when he sees it. He sees it with this Washington squad.
"You could see it as they gradually added players," Dandridge said. "You could see the improvement in the team in key positions. Whatever your feelings were early in the season this team change as the season went on. It was a gradual progression of improvements."