"I come from a military family — my father fought in World War I and my brother fought in both theaters in World War II. I have personally taken up arms in defense of our great nation and I was proud to do so. Serving my country in this way taught me discipline — to focus my work ethic, fight for what I believe in, and to never give up," Rep. Ralph Hall tells Inside the Beltway.
The Texas Republican, 91, is one of two World War II veterans in Congress, and he has not lost his affection or respect for fellow vets, particularly on Memorial Day.
"My home district in Texas is home to over 60,000 veterans, and I am honored to represent them and to fight on their behalf in Washington. Our military veterans exemplify the hard work, discipline, and patriotism that built this great nation. The freedom we all continue to enjoy today is a result of our servicemen and women's courage and commitment. For their sacrifice, our troops and veterans deserve our deepest gratitude and utmost respect," Mr. Hall observes.
---
SEE ALSO: HUMPHRIES: The liberal bully of the week is … Veteran Affairs Secretary Eric Shinseki
---
NAMES TO REMEMBER
It is a first. The names of the 6,790 American troops killed in action since 9/11 will be read, one by one, by 457 Americans on Saturday at the Vietnam Veterans Memorial on the National Mall. The human voice is a visceral part of the event.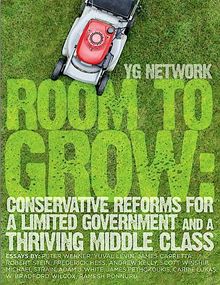 "By reciting their names at this revered memorial, we are also linking them to the sacrifices and heroism of those who fought in generations past. More than letters on a page or etchings on a Wall, it is the memory of their actions that sustains us, and we must never forget their courage and their sacrifice on our behalf," says Defense Secretary Chuck Hagel.
Among the many heavyweights who support the event: Secretary of the Army John McHugh; retired Navy Adm. Mike Mullen, former chairman of the Joint Chiefs of Staff; retired Air Force Gen. Richard Myers, another former JCS chairman; and House Speaker John A. Boehner.
"In the years following the terrorist attacks of Sept. 11, 2001, the men and women of our armed forces have risen mightily and repeatedly to the challenge, demonstrating to the world the extraordinary character, strength, and ability of the American military. They are America's best," says Mr. Boehner.
The "Reading of the Names" was organized by Jan C. Scruggs, founder of the Vietnam Veterans Memorial Fund, and members of the Iraq and Afghanistan Veterans of America. It has the support of the American Legion, Veterans of Foreign Wars, Disabled American Veterans and American Gold Star Mothers, among many organizations. See this event live, beginning at 9 a.m. ET at VVMF.org
A CAFE TOO FAR
"A bar and grill by any name on top of burnt fire trucks and human ashes is just plain gross."
New York Post food critic Steve Cuozzo, reacting to news the 80-seat "Pavilion Cafe" will open inside the National September 11 Memorial & Museum, to feature "comfort food" and vegetarian fare.
THE WHITE HOUSE MEDIA
Broadcasters are still leery of reporting White House difficulties. Take coverage of the now universally known "VA scandal" compared to the intense notice given a certain New Jersey governor, for example.
In nearly 41/2 weeks, the ABC, CBS and NBC morning and evening news shows offered 110 minutes to reports of the Obama administration scandal that ultimately denied veterans proper medical treatment, says Scott Whitlock, a Media Research Center analyst.