CPAC 2013
Latest updates and news on the American Conservative Union's 2013 Political Action Conference (CPAC) held at the Gaylord National Resort & Convention Center in National Harbor, MD.
John B. McCuskey - West Virginia House of Delegates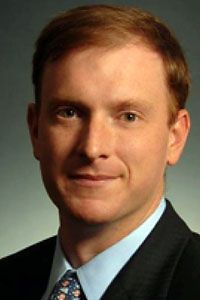 JB was born in Bridgeport, WV and grew up in Charleston attending Overbrook Elementary, John Adams Junior High and graduating from George Washington High School. JB earned his bachelor's degree in Political Communication from The George Washington University in Washington, DC. While in DC, JB worked for The Honorable Charlotte Lane, a former United States International Trade Commissioner. It was during this time period that JB began a lifelong relationship with The American Center for Law and Justice (ACLJ) in both Government Affairs and as a Legal Clerk.
After graduation, JB worked at The Pentagon for The Department of Army and the Department of Defense. JB worked in the Offices of The Army General Counsel and the Department of Defense General Counsel. Working so closely with members of the armed forces, JB was inspired to serve his community because of the hard work and sacrifice exhibited by the service men and women.
JB returned to West Virginia and graduated from West Virginia University College of Law in 2009. He entered private practice with his father at Shuman McCuskey & Slicer PLLC. In 2011, JB joined the law firm of Steptoe & Johnson PLLC where he is a member of their energy litigation practice group.
JB and his wife, Wendy McCuskey, reside in Charleston, WV with their dog Sidney. Wendy McCuskey is the President of the Associated Builders and Contractors of West Virginia.
CPAC's 10 Conservatives Under 40
In the spirit of this year's Conservative Political Action Conference theme "America's Future: The Next Generation of Conservatives. New Challenges, Timeless Principles," the American Conservative Union would like to introduce you to 10 conservative elected leaders under age of 40 from across the nation. (Read More)