Where will your search for significance and pursuit of God's purpose take you?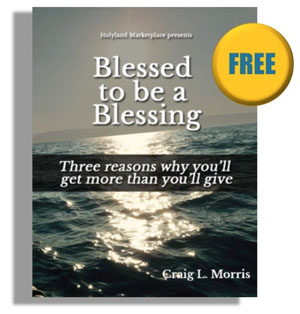 For successful CEO and entrepreneur Tom Bradford, the question above took him to Israel where many Jews who become Christians are forced out of their jobs and homes because they are viewed as traitors to their Jewish heritage.
Tom was a successful S&P 500 senior executive who retired early. However, retirement was not settling well with him. Tom recalls the feeling, "The Lord had given us a measure of financial independence, but I could not imagine a life without purpose and productivity. I knew I was being called to serve, but I wasn't sure where God was calling me." It took two years of prayer for God to reveal His plan to Tom.
Tom was particularly fascinated with the people and story of the Hebrew Scriptures. Confused as to why so much of modern Christianity puts little emphasis on teaching about its Hebrew roots, Tom began to research, teach and pass on these catalytic insights. Through Tom's immersion in the Hebrew Scriptures, his eyes were opened to the struggle of the Christ-followers in Israel today:
"Many Jewish believers in Israel have been forced to open small home businesses to try and generate income. Some produce arts and crafts for sale, but the marketplace for their products is quite limited in Israel. Once word spreads that their products are created by Jewish believers they lose patronage from their customers and are forced to try something else."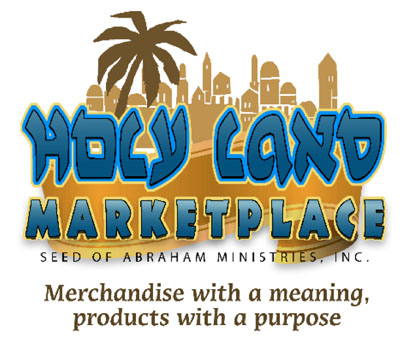 With his financial independence and extra time due to his early retirement, Tom set his sights on helping this people group. God gave Tom a vision and the stamina to become a change agent, to help his brothers and sisters in Israel. Tom developed Holyland Marketplace to sell quality goods from Israel.
The site allows believers in Israel to support their families. Launched in 2004, they now sell over 2,000 products from Israel. Tom even pays for the warehouse storage so that the faithful in Israel can get as large of a return as possible.
Tom developed an amazing, far reaching, and impactful ministry, and in that process discovered 3 keys that can equip anyone to become a change agent just like him.
Instead of being bored or extravagant in his retirement, he is using his success to benefit others. Tom wanted to do something that focused his mind, heart, and soul on God. Because of that mindset, his perspective shifted from just being a receiver to becoming someone who takes what he has received to use for the benefit of others.
Tom has taken the three essential lessons he learned from becoming the change agent God intended him to be, and with writer Craig Morris, created this free eBook to share with you: Blessed to be a Blessing.
His hope is to help others find their purpose and enjoy the satisfaction that comes from taking an active role in helping others.
CLICK HERE to download your free copy.