Photos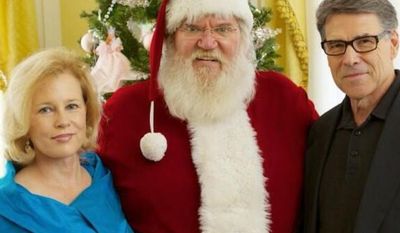 Quotations
"Those tasks would have been difficult to do effectively from home, so I gave them up," she wrote. "Now I am back to being a 'doer,' which is just fine with me. ... I believe it has been a win-win for me and the company, since I get a little extra income and they get an experienced employee who can work with the ebb and flow of the job and who doesn't go on overhead when the work is light."
Company offers 4 tips for managing telecommuters →
When Mr. Perry ended his presidential campaign, his wife, Anita, said he had been "brutalized" by the media for his faith.