Photos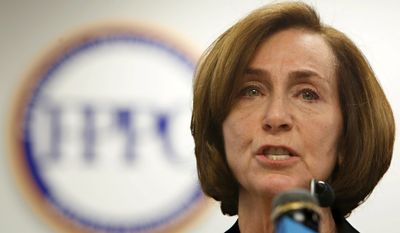 Quotations
"There is no question that the rise of nonprofits in campaigns is overshadowing not just political parties but individual donors," said Ann Ravel, previously a member of both the Federal Elections Commission and California's Fair Political Practices Commission. "They have an enormous influence and because of that they're able to funnel money from one to another and so they have no accountability to the public."
California attorney general targets political nonprofits →
"I mean, think of it, do we want [Russian Prime Minister] Vladimir Putin or drug cartels to be influencing American elections? The commission shouldn't," FEC Chairwoman Ann Ravel said.
FEC kills effort to ban foreign donations to local initiatives →