Photos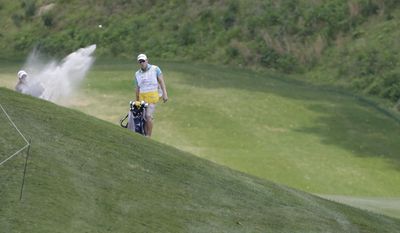 Quotations
"Right now, disappointed. I just didn't play well enough today to get it done," Ernst said. "Carlota played really good, especially early. I am just kind of frustrated with how I finished."
Carlota Ciganda wins Lorena Ochoa Invitational →
"We know our capabilities," Ernst said. "We know we can win. Coming off of last year we got third. We were right here. I feel like this team this year, we're even better so I feel like we have a really good chance. And obviously tied for the lead last week we had a really good chance to pull it out ... We had a good chance to win it outright. I think we're about as confident as we're going to get."