Photos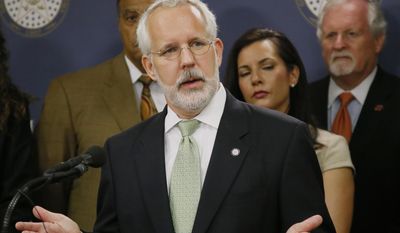 Quotations
"While I do believe there are people who are so bad and so evil that they deserve the ultimate punishment, I think our process is broken, and until we fix it we shouldn't be executing people," said former Oklahoma Gov. Brad Henry, who co-chaired the Oklahoma Death Penalty Review Commission and who oversaw dozens of executions during his two terms in office.
Oklahoma's once busy death chamber to stay quiet much longer →
Henry, who co-chaired the panel with retired appeals court Judge Reta Strubhar and former federal magistrate Andy Lester, said among his most serious concerns were a lack of resources and funding for public defenders who represent defendants in capital cases.
Panel recommends keeping moratorium on Oklahoma executions →