Photos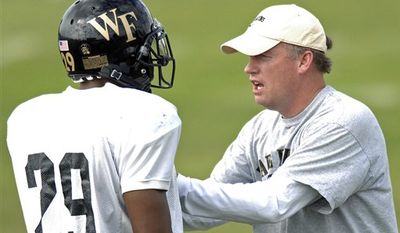 Quotations
"The ability to lay the foundation with integrity and character is really what enticed me ultimately," said Lambert, wearing a green-striped tie to match the school's colors. "You don't leave a great job that you have just to take another job. The attractive thing here was the plan that was in place."
Charlotte hires Wake's Lambert as first coach →
"The biggest thing is everything is going to be new," Lambert said when asked about his recruiting pitch. "You walk in all the facilities will be new, the staff is going to be new and there's probably a good chance you'll play."