Photos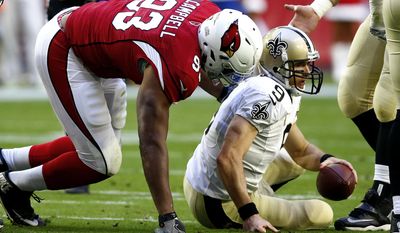 Quotations
"Yes, I was thinking to myself before the game that a lot of them are probably going to lose power right after the game is over," said newcomer Calais Campbell, who had four sacks in an overpowering defensive performance. "So I wanted to try as a unit to try to motivate some guys so that they can have something to be proud of while they're going through whatever we're going through. I don't know how hard it's going to hit or where it's going to hit as far as the hurricane goes, but I know that it's going to hit all of Florida, and it feels good to be able to show Duval (County) that they got something to be proud of this year."
Home, sour home: road teams have a ball in Week 1 →
"I think it shows the young guys that we can do really good if we do it the right way and believe a little bit," said Campbell, who joined the Jaguars after nine years with the Cardinals. "Sometimes it takes a couple of big wins for you to really believe. But this is just one win, and it doesn't mean anything if you don't go out there and play next week."
New Jags Fournette and Campbell lead way in win over Texans →