Photos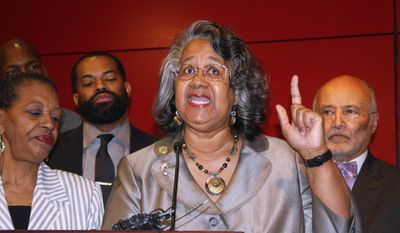 Quotations
She said the black caucus, which includes 50 of the General Assembly's 188 members, supports the legislation.
Black lawmakers call for special session in Maryland →
"Passing this bill will show the country that this is not an issue that we're going lock African Americans and other minorities from participating in this business venture," Glenn said before the House vote. "Less than 1 percent of the licenses held in the entire country are held by African Americans and other minorities. I'm very proud at the state of Maryland that we are passing this legislation. Nothing is perfect, but this is really moving us along the path of having a fair system in the state of Maryland."