Photos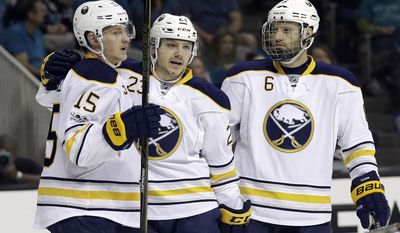 Quotations
NOTES: Sabres C Derek Grant left the game late in the first period with a shoulder injury and did not return. ... Sabres D Cody Franson skated with the team Thursday morning and said he could return to the lineup this weekend.
Reinhart, Kane score; Lehner perfect as Sabres beat Avs 2-0 →
"We'll take any points we can get right now," defenseman Cody Franson said. "We've had some tough bounces lately, and we've put in some efforts that could've went either way, and fortunately tonight we were able to get a couple points due to a shootout. ... It's a little bit of weight off our shoulders."