Photos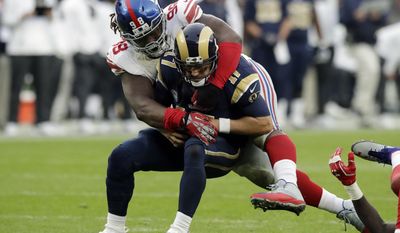 Quotations
"A guy like myself who is a younger-older guy, I listen. I soak everything up like a sponge," Harrison said. "I'm always picking brains and trying to get an idea of what something is like."
'Snacks' Harrison an All-Pro in first season with Giants →
"Historically, the defense speaks for itself because it's a championship defense," said defensive tackle Damon Harrison, one of New York's key additions last offseason. "It was just a matter of getting everyone in the right position and getting everyone to buy in and get used to playing with each other. That's tough when you bring in a new group like we've done this offseason. It's a credit to him."