Photos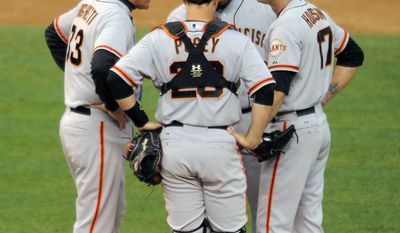 Quotations
"He had a bad ankle fracture last year, so that was the No. 1 concern this spring and the focus - to see how he bounces back and how he takes care of that thing every day and gets himself ready to pitch," Giants pitching coach Dave Righetti said.
Giants' Morse, Hudson gear up for home debuts →
"I did it on the right day, I guess. I guess they replay it every year in New York," said Righetti, now the pitching coach for the San Francisco Giants. "I haven't watched it in years. My family watches it. It's funny. If I go outside and walk anywhere and am recognized, it comes up 95 percent of the time."