Photos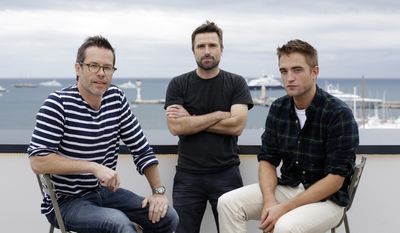 Quotations
"The second he started doing the character, I was getting excited," says Michod. "I was getting excited about the performance he would give, excited about the character as invented by him and excited by the prospect of taking a possibly very underestimated franchise star and letting him demonstrated what he's actually capable of."
For Robert Pattinson, Cannes is a coming-out party →
With the next "Twilight" installment, part two of "Breaking Dawn," due out this November, Pattinson has also lined up parts in David Michod's "The Rover" (a role he says he fought harder for than any in years) and the military thriller "Mission: Black List."