Photos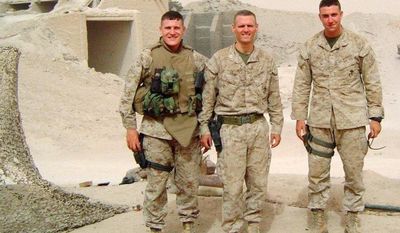 Quotations
"The American people don't see a big problem with Guantanamo," said Rep. Duncan D. Hunter, California Republican and a Marine reservist who served in Afghanistan and Iraq and now sits on the House Armed Services Committee. "They don't want terrorists brought here, and they sure as heck don't want them released here if they were found not guilty. ... These aren't people that belong to another army, and they aren't criminals. They're terrorists, and they need a special classification, and they need a special place."
Despite Obama's vow, Gitmo still open →
"President Barack Obama made a decision that is consistent with his role as commander-in-chief - in fact, a judgment that conformed to calls from lawmakers on both sides of the aisle," Mr. Hunter wrote in an op-ed column in the San Diego Union-Tribune this weekend.