Photos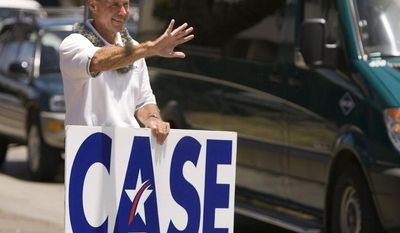 Quotations
"I know I can serve Hawaii and our country well in the U.S. Senate, know we can mount a solid statewide campaign [and] know we have a good chance of prevailing," Mr. Case said.
First candidate files for Akaka's seat →
"Im not one for a long exploratory process," he said in a letter on his website to supporters. "I retained very good overall name recognition and favorability, prevailed in the Democratic primary matchups ... and did best among the Democrats in a general election against presumed Republican nominee Linda Lingle."