Photos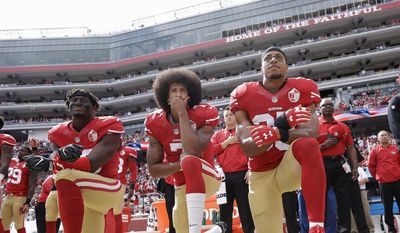 Quotations
"It's a different feeling. I believe in what they're saying," Reid said.
New 49ers regime begins winning over returning players →
"I think he's been through it all," 49ers safety Eric Reid said, who kneels alongside Kaepernick during the anthem. "He came in this league as a back up, rose to the top, to the highest of highs in this league. And then he had a low point (against the Cardinals) and now he's battling back from that. I think that's helped him. There hasn't been too much he hasn't seen - too many emotions he hasn't felt. And I think it'll play well for him in the long run."
Kaepernick looking for redemption after low point in Arizona →