Photos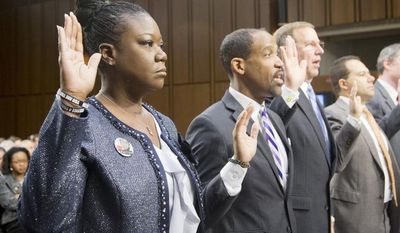 Quotations
"It seems like it has not been a priority," said Ilya Shapiro, senior fellow at the libertarian Cato Institute in Washington. "It's been surprising because he's a constitutional lawyer, he knows how courts work, how important they are. It seemed like an easy bone to throw to his base to make a mark, a lasting mark."
Obama getting fewer judges confirmed than Nixon →
While the notion that the E-Verify case will be a precursor to the court's handling of similar cases may go too far, Mr. Shapiro said, oral arguments may give hints to the proclivities of individual justices.