Photos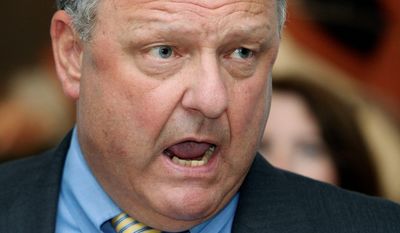 Quotations
"We all know she is a huge proponent of getting back to the constitutional values, small government, and she understands spending is out of control," said Jack Kimball, state GOP chairman. "I think the message she is putting out is resonating."
None of Iowa's ardor for Bachmann in N.H. →
"Gov. McDonnell has exercised the leadership required in these tough times to balance budgets, control spending and create a surplus for his states long-term economic viability ... the kind of leadership that is lacking in the White House and in our state's corner office," said state GOP Chairman Jack Kimball.
IN OTHER WORDS: McDonnell heading to N.H. — next stop, vice presidency? →