Photos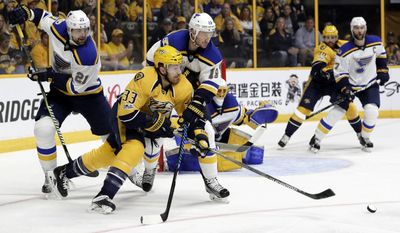 Quotations
"Through all that I think we maintained our confidence in him knowing what he's done in the past and the way he's capable of playing," defenseman Jay Bouwmeester said. "It just kind of all came together. I'm sure after you get a couple of wins and a couple big saves, that sort of thing, everything becomes a little easier."
Yeo, it's me: Ex-Wild coach leads Blues into playoff matchup →
"It was a good play by (Scottie Upshall)," Bouwmeester said. "I don't know if they were coming off a change or some sort of transition. The whole side of the ice was kind of open. It's good when you get a chance like that."