Photos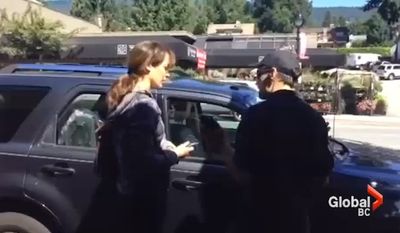 Quotations
"I have loved dogs my whole life. They've been in my life since the day I was born. Every dog I've had has been a rescue. I would never ever jeopardize an animal's safety. Ever," she said. "The morning was a cool 73 degrees. I, and others, were wearing jackets. I rolled all four windows down and left the car for five minutes to pick up laundry, my car visible to me the entire time. I wondered why two people were congregated by my car taking pictures of my girl. Proud mama thought it was because she's so gorgeous. While I appreciate their vigilance and what must have felt like courage on their part, they were barking up the wrong tree."
Jennifer Beals taking heat for leaving dog in hot car →
Ms. Beals issued a statement saying she would never jeopardize her dog's safety.