Photos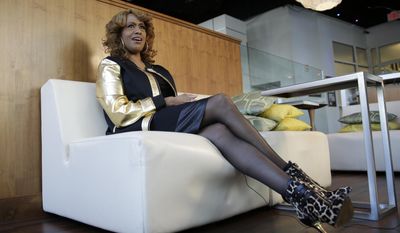 Quotations
"Back in the day, if someone at the record label didn't care or like your music, it never got to the public. It just got shelved," she said. "You can take your case to the public such as YouTube and other forms of social media where they can vote on you. If nobody likes you, then that's just fine. If 20 more people like you more than the other 10, then you have a chance."
Original 'Dreamgirls' star makes return to music →
"It fueled me a lot," she said. "Even though people Google me all the time, I didn't want them to look back so far to see some recordings of me. That fact that maybe I should be singing again."