Photos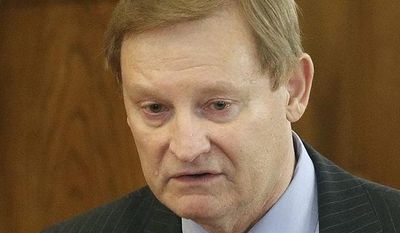 Quotations
"It is sheer chutzpah for a fantasy sports company to cite the law as a legal basis for existing," former Rep. Jim Leach, R-Iowa, told The Associated Press. "Quite precisely, UIGEA does not exempt fantasy sports companies from any other obligation to any other law."
Anti-gambling forces fight against rise of daily fantasy sports →
"This is a national treasure," Leach said. "It could just as easily be called the International Music Museum as the National Music Museum. It is one of, if not the, centerpiece of musical instrument collections in the world."