Related Stories
No Stories Found
Photos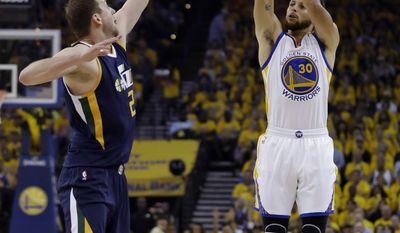 Quotations
"Coming from that little scrawny, shaggy-haired kid that wasn't really playing (and grew) into an All-Star," Jazz forward Joe Ingles said. "I truly believe he really likes it here. He loves the organization and the team. At the end of the day, for him, it's about winning. ... Obviously, the organization is committed to that. The next step is getting that team around him."
Gordon Hayward's free agency will be story of Jazz offseason →
"They can go to L.A. between the games if they want," Ingles said. "They have enough money to pay for the jet if they want and come back on game days. If they want the entertainment, they can drive to Vegas, too. I'll hire the car for them."