Photos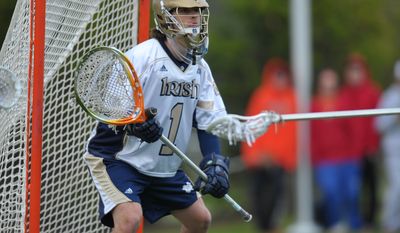 Quotations
"They are the last people I talk to before a game and the first people I talk to after a game," John Kemp said. "I have an iPhone group message throughout the day. I'm talking to them 24/7. The support group I have from them is something I'm really grateful for."
On game day, Irish's John Kemp turns to band of brothers →
"That really helps with the defense and doing what we need to do," Kemp said. "Going along with that, letting in a goal doesn't really faze me. But I think the idea that it's a team effort is also important. I'm thankful that I kind of take it on that way."