Photos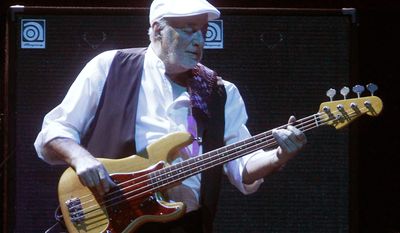 Quotations
"If you look at Fleetwood Mac as a group, you can make the case of saying we're a bunch of individuals who don't necessarily belong in the same group together, but it's the synergy of that that makes us so good. But it also makes the politics a little more tenuous," he said. "You can say that not only can it be a political minefield, someone's always causing trouble, right? I caused trouble for years, so I can't point any fingers."
Fleetwood Mac plans 34-city concert tour →
"It wouldn't matter if they didn't hear anything new. In a way, there's a freedom to that. It becomes not what you got, but what you do with what you got. Part of the challenge of this tour is figuring out a presentation that has some twists and turns to it without having a full album," he said.