Photos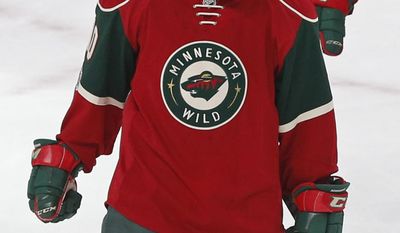 Quotations
"We got a nice lead and we're a tough team to beat when we have the lead and are in control," Schroeder said. "It's got to be our mindset; to come out every single night and not wait for something to happen but go make things happen. We were able to put up some good goals, a number of goals tonight, so let's build off it."
Haula, Dubnyk lead Wild to 5-2 win against Avalanche →
"They played well. Obviously we showed a lot of resiliency coming from behind all game," Schroeder said. "They're playing for their playoff spot right now, so we knew they were going to have some desperation, and we matched it."