Related Stories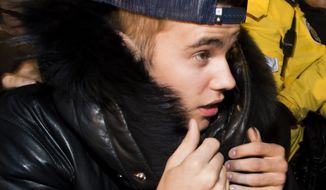 Quotations
"The public discourse has shifted in recent years to only want to talk about the benefits of marijuana. But addiction is the huge elephant in the room that many lawmakers want to sweep under the carpet," said Kevin Sabet, who served in the Obama administration as senior adviser at the White House Office of National Drug Control Policy. "The problem is huge and, as marijuana becomes more legal, we're going to be seeing it more often."
Marijuana addiction drug research gets $3 million grant as Obama encourages legalization →
"Many people are surprised to learn that marijuana intoxication results in about 450,000 emergency room admissions a year," said Kevin Sabet, executive director of Smart Approaches to Marijuana, in a statement. "A psychotic break is not so uncommon among this population. Meanwhile, commercialized e-marijuana cigarettes, vaporizers, edibles and attractive candies are the status quo in multiple states."