Photos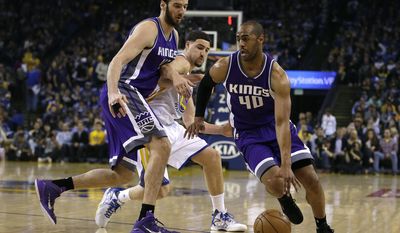 Quotations
Center Kosta Koufos, 28, said he has lost five or six pounds from his 7-foot frame, enough to feel a difference, so he should be ready to keep up with all the kids on the practice floor.
Kings' Hill ready to lead young players as he did in Utah →
"Everyone did a great job in the second half. What got us going was defense," said reserve center Kosta Koufos, who scored eight of his 12 points in the fourth quarter. "We understood that we had a slow start and it was obvious - everybody could see what we needed to do. We knew we had to establish ourselves defensively."