Photos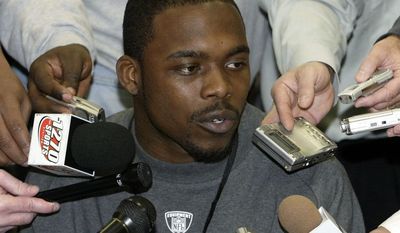 Quotations
He says Judge Brett Geisler ordered Vick's arrest.
Marcus Vick ordered arrested after missing court hearing →
"As a team we understood because we all make mistakes in life and we all do and say things that maybe we do mean and maybe we don't mean," Vick said. "But as a teammate I forgave him. We understand the magnitude of the situation. We understand a lot of people may be hurt and offended, but I know Riley Cooper. I know him as a man. I've been with him for the last three years and I know what type of person he is. That's what makes it easy, and at the same time, hard to understand. But easy to forgive him."
Riley Cooper of Eagles 'ashamed and disgusted' with self for racial slur →