Related Stories
No Stories Found
Photos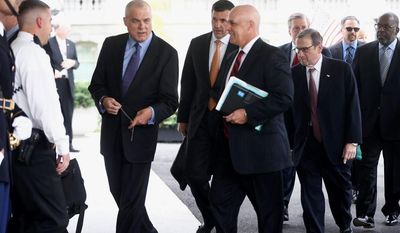 Quotations
Another large insurer, Aetna declined to comment on its participation ahead of its own earnings statement this week, though in February, CEO Mark Bertolini told investors he planned to work constructively with the administration and Congress to put the law on a "more sustainable path."
UnitedHealth CEO: We'll serve only a 'handful' of Obamacare exchanges in 2017 →
If they genuinely believe that increasing taxes is the answer, Heritage Foundation budget expert J.D. Foster has a suggestion: "They should tell us how much they are willing to see the taxes rise on themselves and their own companies," he writes in a piece published on National Review's website. "Surely they are not so feckless as to propose a budget solution of taxing others. They should lead by example and have their own corporations take the first tax hike."