Photos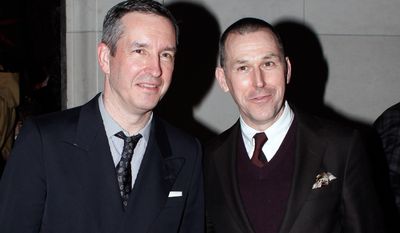 Quotations
"The servers, bartenders and other tipped employees working at D.C. bars, restaurants and nightclubs are extremely worried about what the mayor will propose," the association's executive director, Mark Lee, said in a statement. "Hospitality professionals fear what will happen to their well paying livelihoods if the tipped wage system is eliminated or radically changed."
Muriel Bowser reaffirms bid to up D.C. minimum wage →
She'll get an entire floor and take over the coveted windows starting in mid-November at the retailer's flagship Madison Avenue store, Mark Lee, Barneys CEO, announced Monday.