Photos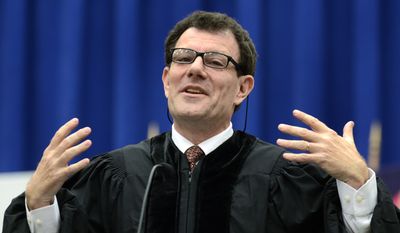 Quotations
"To me, moderating a panel feels journalistic (as long as we retain skepticism and distance, ask tough questions and are completely transparent as I'm trying to be here) — but I'm wondering what you think," he wrote.
CHRISTOPHER HARPER: Clinton donation isn't first ethical misstep for George Stephanopoulos →
For example, nearly a year ago, Hillary cheerleader and New York Times columnist Nicholas Kristof wrote: "Critics are right that Hillary Rodham Clinton never achieved the kind of landmark peace agreement that would make the first sentence of her obituary. But give her credit: She expanded the diplomatic agenda and adopted new tools to promote it — a truly important legacy."